About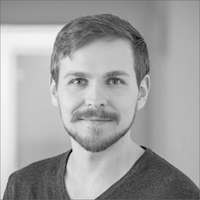 Hi, I'm Vladislav!
On this site I focus on sharing technical knowledge, mostly around making good use of container technology. I teach to help other people create useful and beautiful things with less friction.
Apart From That
I'm building a portfolio of assets over at portfolio.vsupalov.com.
Deploying AI is my current consulting focus. It's fascinating! Docker, Kubernetes and many other topics come together to enable fantastic new applications. I write about it over at deploying.ai.
There's a lot more, but let's leave it at that :D
Wanna Stay in Touch?
If you're interested to get new articles add the RSS feed to your reader of choice.
Got a specific question? Shoot me a mail. If you want, connect via LinkedIn, or follow me on Twitter. Always happy to hear from new peeps!